Heartwarming, modern and creative
For 20 years now, we have been honored to serve homemade dishes with local and fresh products. We are surrounded by our local partners such as Maison Herrscher, Iller, Le Chalutier, Siffert… The different flavors of ice cream are made for you by our artisanal Glacier Alsa. All our plates are made and dressed up to the minute (approximately 20min wait for dishes).

Gluten free
Gluten free on request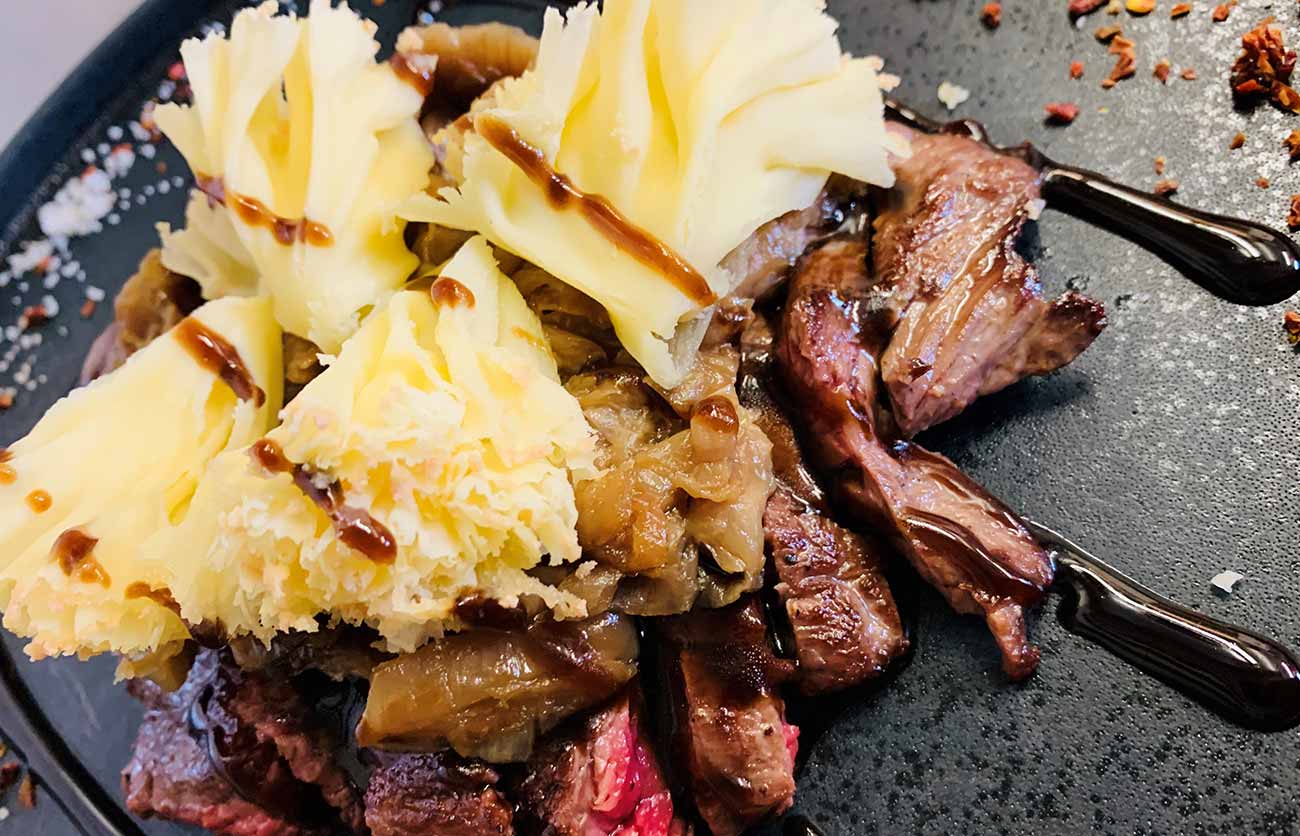 Starters
Homemade duck foie gras and seasonal jam
17,00 €
---
Frogs with tarte flambée on puff pastry
13,50 €
---
Country house terrine with Pinot Gris and pistachios, fruit chutney
10,50 €
---
Pumpkin soup and shrimp tempura, sweet potato with honey
11,50 €
---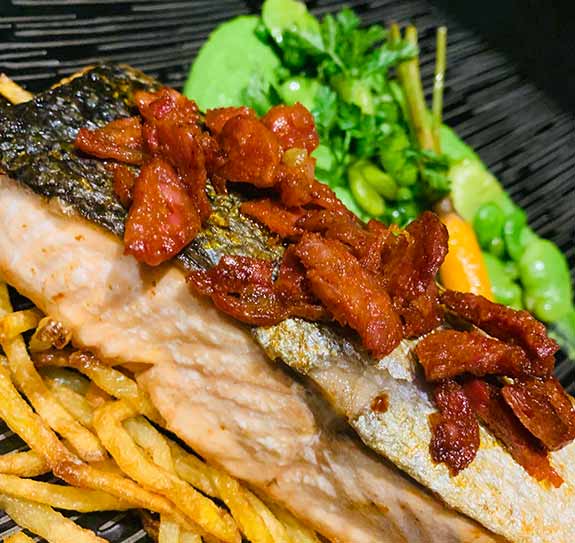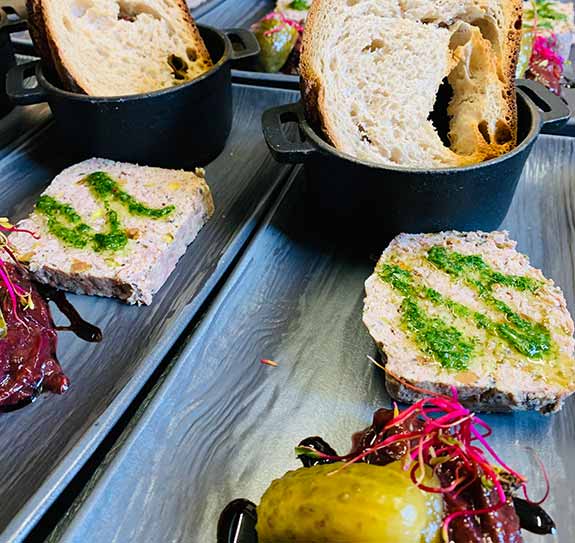 Main course
Seared sea bream fillet and roasted seasonal vegetables, just lemon sauce
21,50 €
---
Veal entrecote with pan-fried mushroom cream, homemade ratatouille and your choice of fries or roïgabrageldi
22,50 €
---
Venison stew with chanterelles, homemade Spätzle and onion and fig compote
20,00 €
---
Charolais sirloin steak (beef), matured and fries
22,00 €

With sesame seed oil and seeds, parmesan shavings, arugula
or
Confit shallot, Tête de Moines flowers (Swiss cheese)
---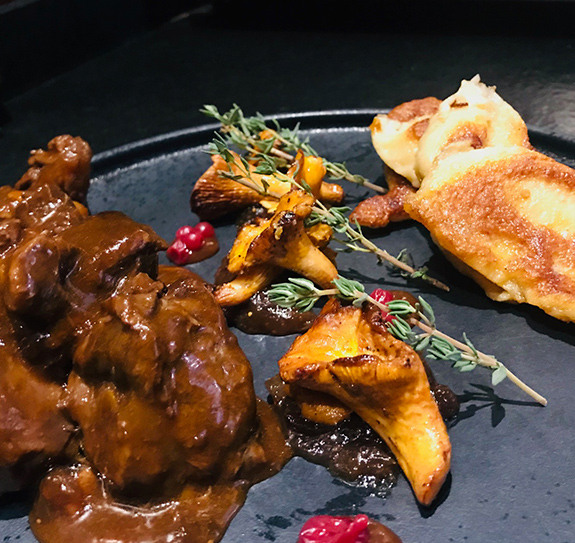 Our Traditions
The vigneronne salad
12,00 €
(small portion : 6,50€)
---
Chicken with Riesling and homemade Spätzles
15,00 €
---
The gourmet plate: vineyard salad, pie, munster croutons with gingerbread
13,50 €
---
Munster casserole with candied onions, smoked oil salad
15,00 €
---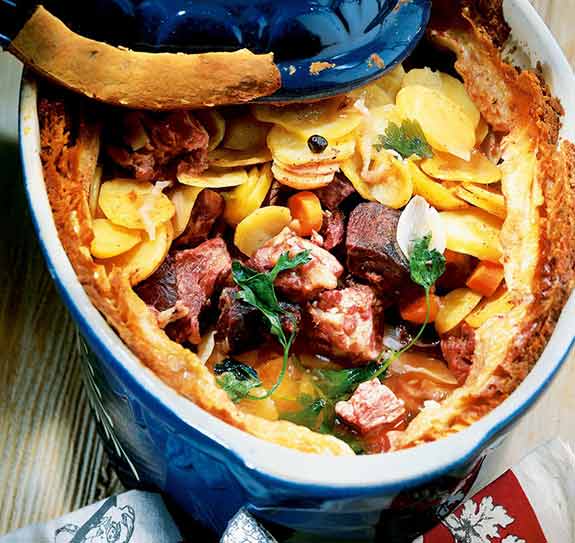 Our cheese
Assortment of Alsatian cheeses from the Oberlé farm in Stosswihr, and its greenery
9,00 €
---
Munster and cumin
4,50 €


Our desserts
Vanilla cream puffs, chocolate caramel coulis and peanut pieces
9,00 €
---
Forêt Noire with Alsace Kirsch, amarena ice cream
9,00 €
---
Apple and marinated raisin strudel, vanilla ice cream
9,00 €
---
Half-cooked chocolate with a passion heart, pabana ice cream (exotic)
9,00 €
---
Fruits flavored sherbet drizzled with its brandy
7,50 €
Flavors : Raspberry, Pear, Lemon, Morello cherry, Mirabelle plum
---
Coffee / tea with a selection of desserts.
9,00 €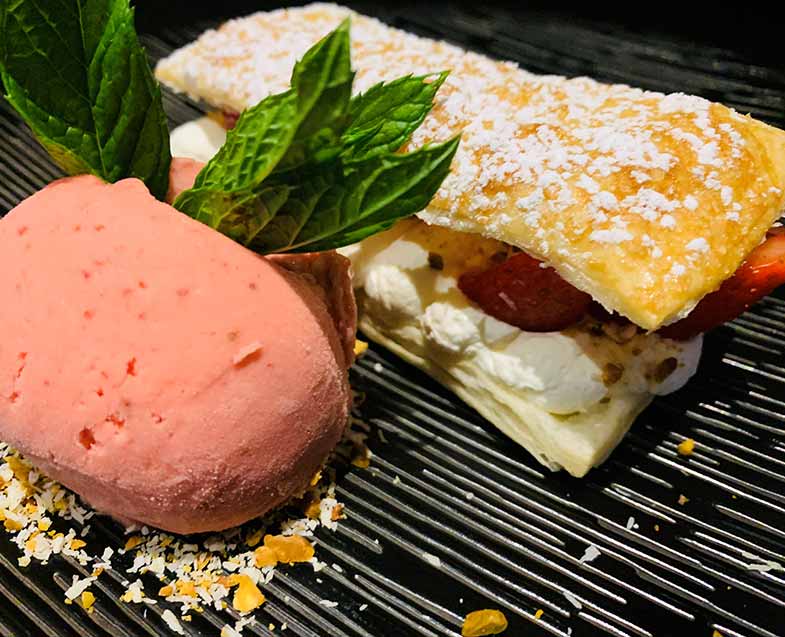 Our menus
Our local specialities
21 Euros
Pâté en croûte, salad
Or
Vigneronne salad
~
Chicken with Riesling Spätzle
Or
Trout fillet on a bed of cabbage,Steamed potatoes
~
Munster from the valley and cumin
Or
Fruits flavored sherbet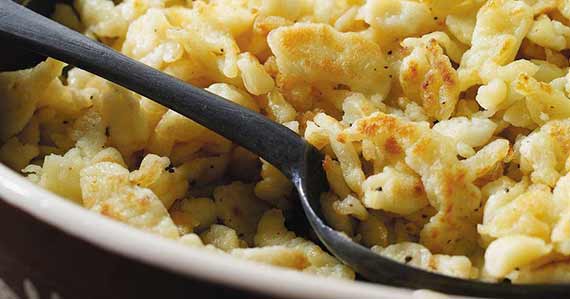 Food lover menu
37 Euros
Country terrine with Pinot Gris and pistachios, fruit chutney
Or
Munster casserole with candied onions, smoked oil salad
~
Veal entrecote with pan-fried mushroom cream, homemade ratatouille, roïgabrageldi
Or
Sea bream fillet with yuzu sauce, sweet potato, roasted squash and potato, crumbled chestnuts
~
Forêt Noire with Alsace Kirsch, amarena ice cream
Or
Apple strudel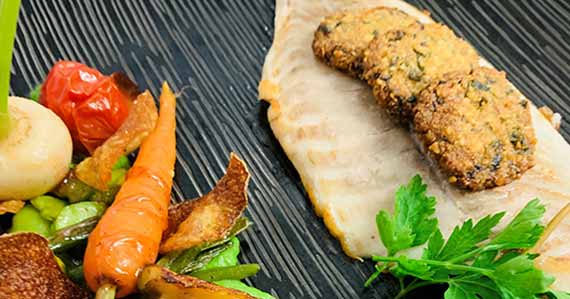 Kid menu
8,50 Euros (under 12)
Spaëtzle Turkey with Cream
Or
Strasbourg sausage and fries
~
2 Vanilla and Chocolate ice cream