Auberge Alsacienne, for your traditional lunch in a restaurant located in Eguisheim
Welcome to Auberge Alsacienne, a traditional yet modern restaurant in Eguisheim. The restaurant can be found in Eguisheim. Eguisheim, which is close to Colmar, is well known to be one of the prettiest villages in France.
" "We are delighted to welcome you in a friendly and heartwarming atmosphere. Our chef will surprise you with meals that showcase our local and fresh products. We hope you enjoy our recipes made in accordance with our regional traditions and French gastronomy." "
We are serving you both Alsatian and contemporary atmosphere in our restaurant decorated with fine wood panelling, modern furniture and minimalistic dining table set.
Enjoy an authentic choucroute, a traditional Alsatian Baeckeoffe, foie gras and many other specialities cooked by our chef. All the staff of Auberge Alsacienne's restaurant in Eguisheim is making sure to offer a pleasant experience to our guests.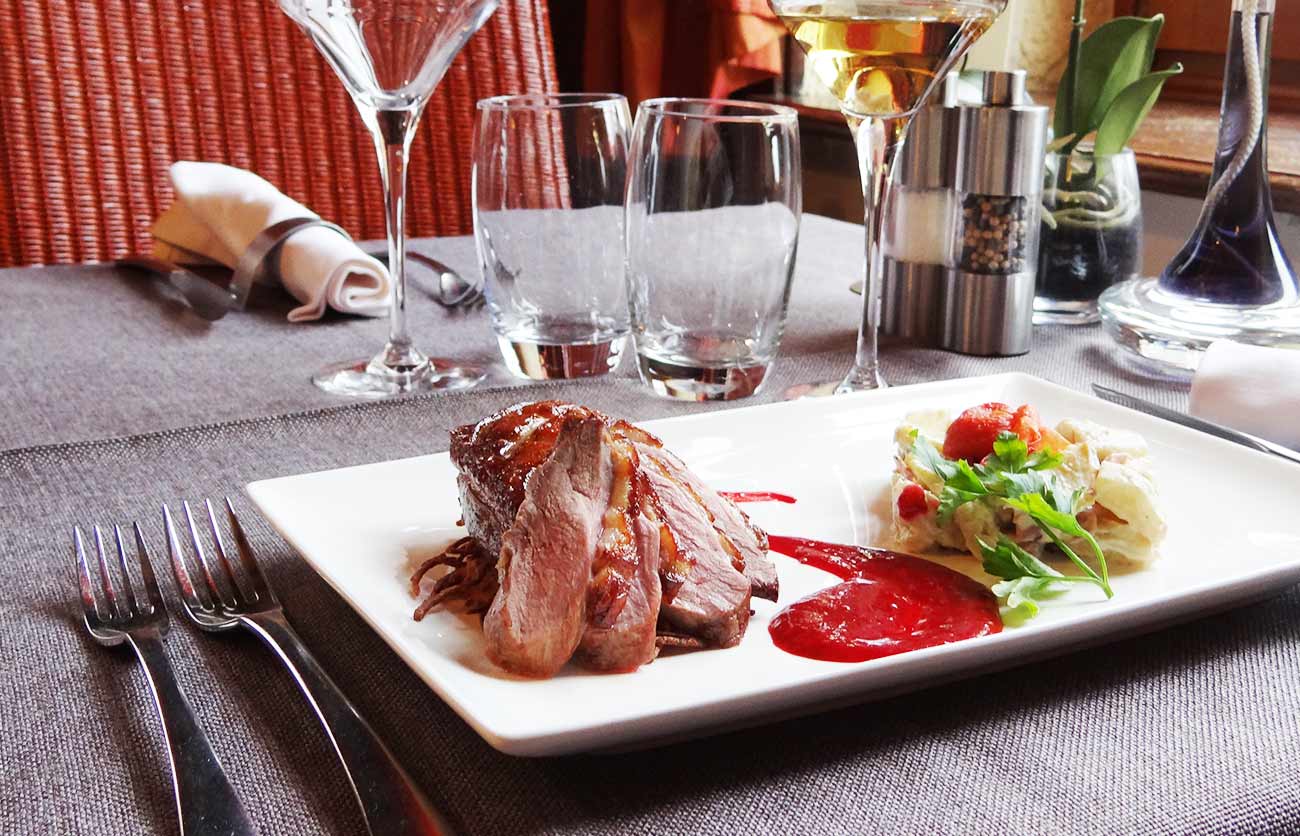 A covered outdoor terrace in the center of Eguisheim where you may enjoy a good meal for your lunch
What about having a glass of white wine from Eguisheim's wine cellar and delicious foie gras on our outdoor terrace ? Spend some good quality time in our outdoor terrace or the air-conditioned room during summer. It feels so nice to stay in Auberge Alsacienne !
Gourmet cuisine, find out more about the menu of the restaurant located in Eguisheim
Our restaurant in Eguisheim, close to Colmar, is the place to go for a gastromony tour while you are exploring the village. At lunch, spend some quality time in a friendly and welcoming atmosphere. Our passionate team will serve you the menu that includes French and modern Alsatian specialities.
Our starter meals, French and Alsatian gastronomy in the spotlight :
Foie gras with local duck, Escargots and bacon sautés, stir-fried St Jacques, smoked salmon, stir-fried blood sausage and Munster.
Our main course, delectation is our priority :
Cod stew, Sea bream fillet, Beef sirloin, duck breast, Auberge Alsacienne's choucroute, chef's Baeckaoffa
Our cheese and desserts, an end on a sweet note :
Assortment of cheese from Alsace, Munster and cumin, homemade cream puffs, fruits flavored sherbet and coffee / tea with a selection of desserts.
The restaurant of Auberge Alsacienne is a convivial and tasty space where people love to gather for lunch.
Auberge Alsacienne's restaurant and our Wine list
Our wine from Alsace and especially Eguisheim's wine
Our wine cellar is mainly composed of wines that were made in the village of Eguisheim surrounded by our high quality vineyards.There are several wines delicately produced and selected by our local winegrowers such as our Grands Crus labeled "Eichberg and Pfersichberg"
We recommend the following white wines from Eguisheim : Riesling, Gewurztraminer, Grand cru, Pinot Noir, Crémant d'Alsace, Pinot Gris, Sylvaner, Pinot Blanc, Muscat.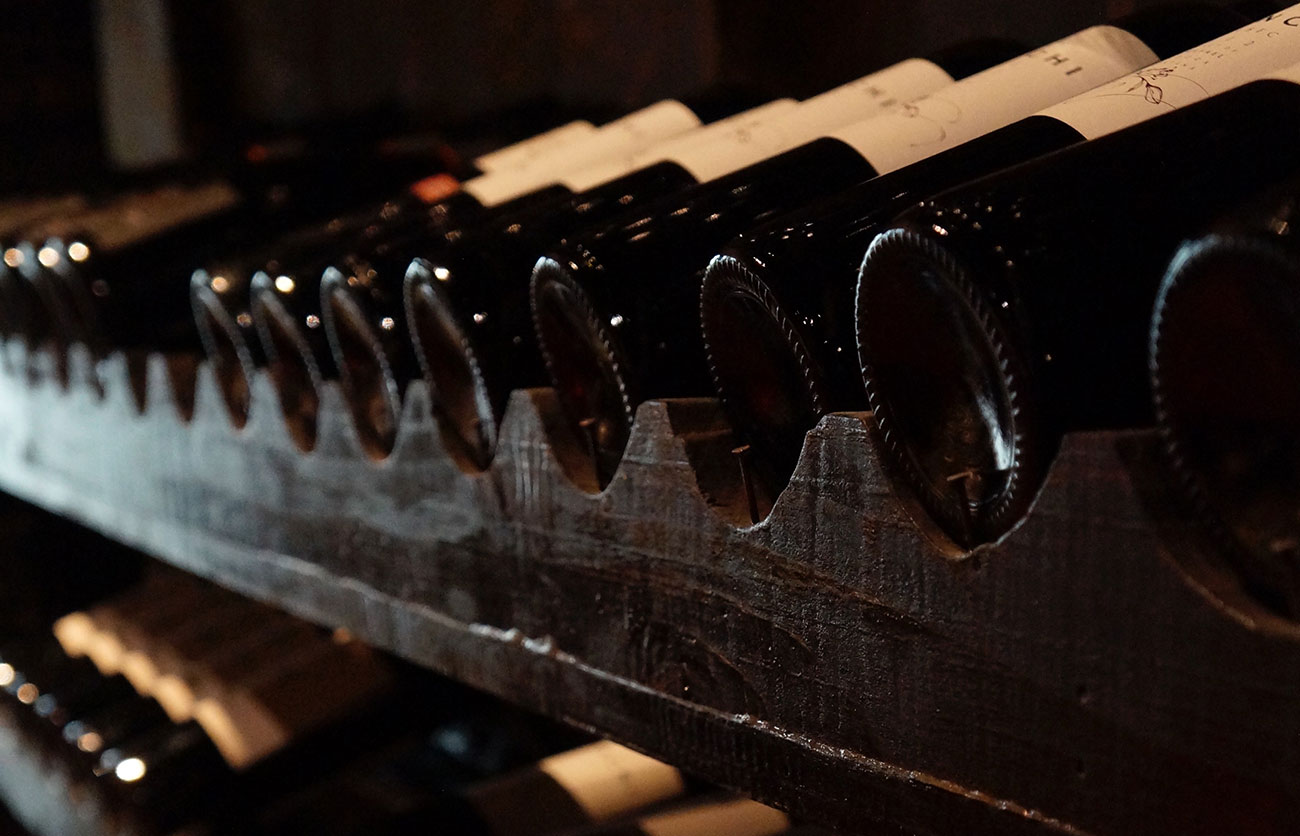 Here is a list of our winegrower partners from Eguisheim :
Domaine Baur Charles, Domaine Baur Léon, Domaine Beyer Emile, Domaine Freundenreich, Domaine Gruss Joseph, Domaine Hebinger Christian et Véronique, Domaine Ginglinger Paul, Domaine Ginglinger Pierre-Henri, Domaine Schneider Paul, Domaine Wolfberger, Domaine Zinck Paul, Domaine Meyer Jean-luc et Bruno.
A trip to other regions as well
A successful French tour : Champagne, Médoc, Saint-Emilion, Bordeaux, Beaujolais, Bourgogne, Languedoc, Saint-Joseph, Vacqueyras, Crozes-Hermitage, Chinon, etc.
Auberge Alsacienne's restaurant is the best place to go for your family gathering
We can host up to 50 guests for your birthday and baptism parties or family gathering..
Our staff is highly experienced when it comes to organizing events and we have been offering this service for several years. We are also happy to provide :
Diverse menus that include refined dishes made with fresh and local products
Reworked recipes to treat your taste buds
You can also order drinks to enhance your meal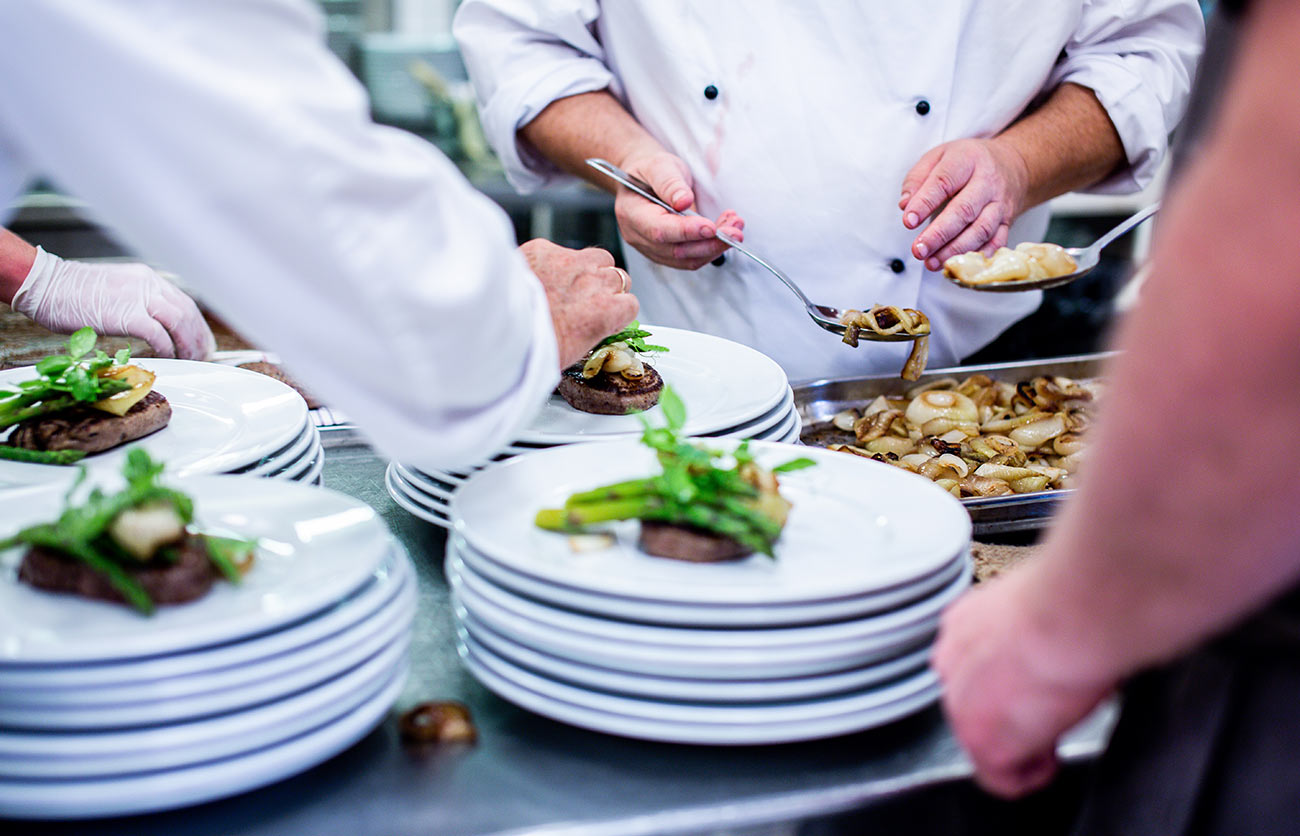 Send a unique gift to your relatives and enjoy culinary delights
Spoil your loved ones and offer them a quality time together. A unique gift available for one person or couples.
Book now - useful information about the restaurant
Whether you are living in Colmar or just sightseeing in our beloved and beautiful Alsace, we always welcome you in our restaurant located in Eguisheim :
from Wednesday to Sunday noon included
Seat up to 50 guests
Contact us at +33389415020 or directly by our contact form.