Our 3-star hotel's breakfast - local and sweet Alsatian products to start your morning on a good note
Breakfast is arguably the most important meal of the day. Spend quality time with your beloved ones over a cup of coffee and pastry. In our calm and elegant space, feel free to savor Alsatian specialities and continental recipes.
Breakfast costs 11.50euros to start a productive day
A generous breakfast served from a buffet
We are serving from 7:30AM to 10AM
We can also serve continental breakfast in bed from 8AM to 10AM if you request it.
Taste local and fresh products for breakfast served from a buffet
- Hot drinks -
Coffee, tea or chocolate milk
- Fruit juice -
Orange, apple and multi-fruits juice
- Baker's basket -
Pastry, baguette, cereal bread, Kougelhopf
- Side dish -
Butter, jam and honey
- Stewed fruit, fromage blanc, fruit yoghurt -
Fruits, dried fruits, cereals, eggs and cheese from the farm of Oberlé -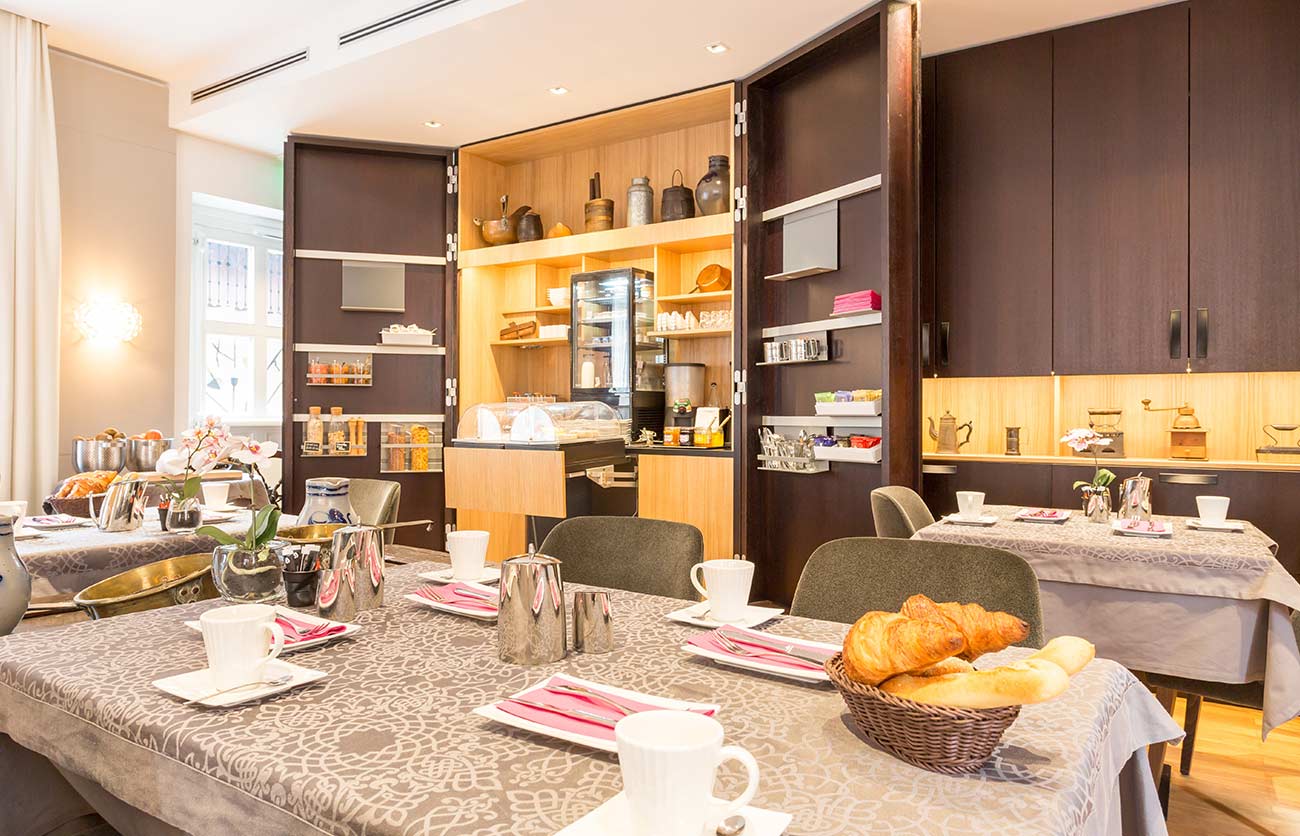 Breakfast in bed - order room service
Do you feel like staying in bed the whole morning ? Order room service and choose wisely your drink and menu. We will bring your breakfast directly to bed.